GR. INT. CH. Lo Zaffiro's Dulcinea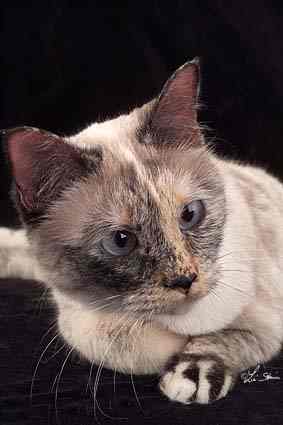 Colour: seal tortie point
Title: Great International Champion
Date of birth: 19.05.1999
Parents: Founder of lineage
Dulcinea is a very particular female thai-cat,she has a rare colour ,
Tortie point (look at Standard page) .
When she arrived to me she was 9 months old , so the other thais looked at her like a strange thing , she was a newness for us!
Tortie cat are only female and they are unic , because her colour is never the same , each tortie cat have a different type of tortie pionts .
So she has a unique personality .
Dulcinea is a discreet catbut , like each thai , she know how get what she needs .
Each male cat falls in love with her , so she had many love stories and many kittens she cared with much love .